The rise in popularity of hemp-derived cannabidiol (CBD) products has sparked an unfamiliar challenge in the industry. The uncertainty of rules and lack of regulatory standards combined with record levels of new manufacturers entering this space has led to significant concerns regarding identity, purity, potency and contaminants, putting the health and safety of the consumers at risk.
UL's solutions for CBD leverages our safety expertise to stay ahead of evolving regulatory issues globally. We work closely with all levels of government and regulatory bodies to help ensure we have a thorough understanding of the regulatory requirements. We evaluate a variety of consumer goods containing CBD, such as personal care and beauty products, topicals, dietary supplements, food and beverage, tinctures, and more. UL is a trusted name in consumer product testing, backed by our Drug Enforcement Administration (DEA) and Food and Drug Administration (FDA) registrations, as well as ISO 17025 accreditation. Our customized approach to addressing our clients' problems also allows us to be flexible and provide testing programs tailored to fit your needs.
Key product categories
| | | | |
| --- | --- | --- | --- |
| | | | |
| | Pet products | | |
| | | | Raw hemp |
| | Topicals | | Tinctures |
CBD testing and verification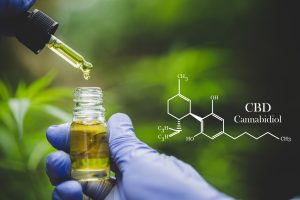 Our state-of-the-art laboratory has complete analytical, microbiological, physical, shelf-life and performance testing capabilities for cannabinoids including many common tests like terpene profiling, pesticide screening, residual solvents, heavy metals, mycotoxins, microbial screening, moisture content, and foreign matter identification. We use validated testing methods to help verify that your CBD products and packaging are safe and compliant with applicable regulations.
UL's laboratory offers qualitative analysis by UPLC/PDA for the 16 main cannabinoid peaks.
| | |
| --- | --- |
| 1. Cannabidivarinic acid (CBDVA) | 9. Cannabinol (CBN) |
| 2. Cannabidivarin (CBDV) | 10. Cannabinolic acid (CBNA) |
| 3. Cannabidiolic acid (CBDA) | 11. △9‑Tetrahydrocannabinol (△9‑THC) |
| 4. Cannabigerolic acid (CBGA) | 12. △8‑Tetrahydrocannabinol (△8‑THC) |
| 5. Cannabigerol (CBG) | 13. Cannabicyclol (CBL) |
| 6. Cannabidiol (CBD) | 14.Cannabichromene (CBC) |
| 7. Tetrahydrocannabivarin (THCV) | 15. Tetrahyrocannabinolic acid A (THCA‑A) |
| 8. Tetrahydrocannabivarinic acid (THCVA) | 16. Cannabichromenic acid (CBCA) |
Pesticides and CBD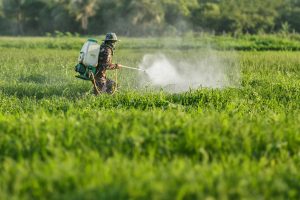 As a new industry, regulations are still being developed for hemp-derived CBD products, so many cultivators are unclear regarding the safe usage of pesticides to control pests and weeds. This leads to the presence of pesticides in CBD products being surprisingly common.
We use validated test methods to identify and quantify the presence of pesticides to help you evaluate your supply chain to confirm that proper pest management practices are taking place, and consumers are being protected.
CBD in dietary supplements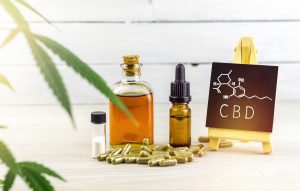 Dietary supplements containing CBD are among those products requiring testing for ingredient verification. Our laboratory has complete analytical, microbiological, physical, shelf-life and performance testing capabilities to evaluate CBD content in dietary supplements. We use validated test methods to help verify that your CBD products are compliant with applicable regulations. Learn more about UL's quality assessment solutions for dietary supplements.
Label review for non-ingestible CBD products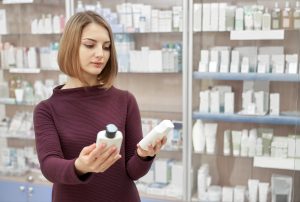 We offer label reviews for non-ingestible products containing CBD, such as cosmetics, lotions and other topical personal care items that would be used on the human body. Conducted at any point from packaging development to the retail shelf, our label reviews provide a quality control check to safeguard your CBD and cannabinoid labeling against non-compliances.
Packaging testing for CBD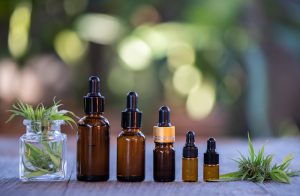 Evaluating the packaging of CBD products can be just as vital as the actual content. For over 50 years we have been testing and examining the physical, chemical and performance properties of packaging materials and have the capabilities and the personnel to effectively evaluate cannabinoid packaging to the proper regulations and standards.
Current Good Manufacturing Practices (cGMP)/Good Production Practices (GPP)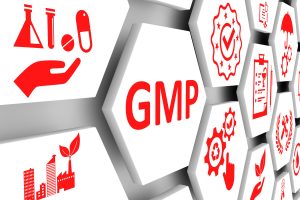 UL can help provide the cannabis industry stakeholders with visibility into their supply chains through quality audits to ensure end products meet applicable standards and requirements. Our cGMP/GPP audits deliver quality assurance assessments for cultivators and product manufacturers in order to verify proper processes are followed. Learn more here.
Food establishments offering CBD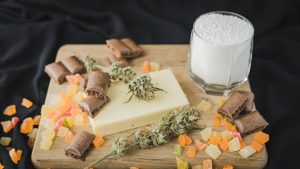 Beyond products on the shelf at retail or sold through e‑commerce websites, CBD-infused food and beverage are also growing in prevalence across food establishments. Proper food safety practices must be considered to prevent potential illness from occurring. UL's Everclean solution can provide an extra level of protection for your brand and your consumers. Learn more about our holistic audit approach to food safety and hygiene in the retail food environment.