UL's eyewear testing services
Buying a pair of reading glasses or sunglasses is no longer just about improving vision. Today's consumers want glasses that deliver designer style with a comfortable fit. UL provides eyewear testing services for reading glasses, glasses frames and sunglasses according to different country standards, such as ISO, EN, ANSI, AS, GB, GB/T, and ASTM.
Help your eyewear products meet global regulations and protect your brand
Testing for reading glasses and spectacle frame
• Dimensional tolerance
• Bridge deformation and lens retention
• Resistance to ignition
• Eyewear testing services resistance to perspiration
• Optical power
• Endurance
• Transmittance
• Mechanical strength
• Nickel release
• Filter material and service quality
Eyewear testing services for sunglasses
• Filter material and surface quality
• Nickel release
• Transmittance
• Optical power
• Wide-angle scattering
• Resistance to radiation
• Frame deformation and retention of filters
• Eye coverage and temporal protection
UL Verification Mark for eyewear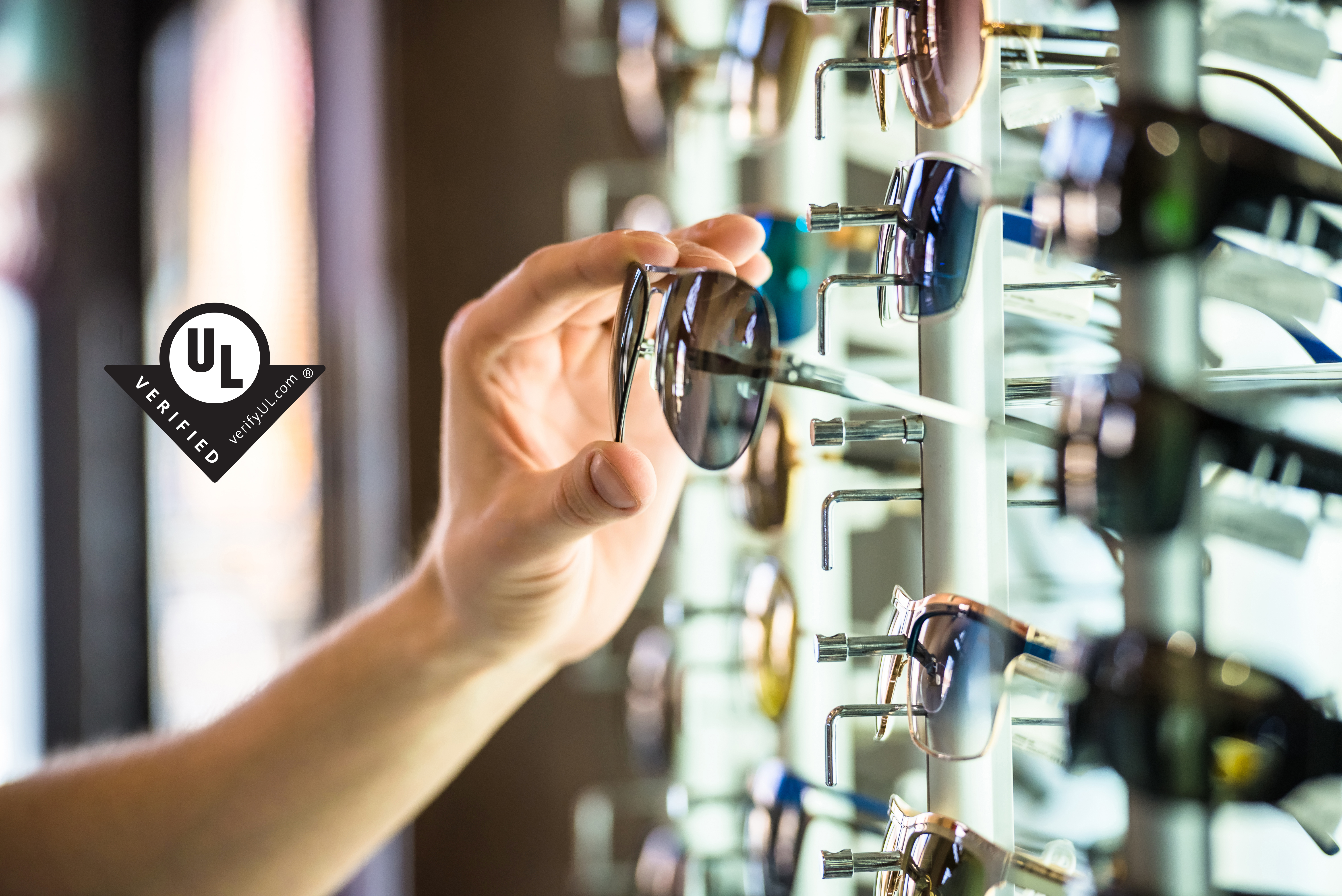 Customers around the globe demand more transparency from the brands they choose. With scientific rigor, UL evaluates the validity of specific advertising or promotional statements.
Inside our laboratories, we apply scientific methodologies to verify your eyewear product provides the following types of claims: UV protection, filtration of blue light, confirmation of optical power, validation of polarized lenses, and shatter-resistance of lenses. The UL Verified Mark helps set your product apart in the marketplace and increase credibility to your product claims.
Communicate truth and transparency on your product labels through our marketing claim Verification program to give your customers greater peace of mind.
Learn more about UL Verification Mark or contact us for more information.