Food Safety Testing Services
UL's food safety testing, audit and inspection services help to protect brands and public health by managing and mitigating the challenges of today's marketplace, from production to consumption.
UL puts safety at the top of the food chain.
UL's end to end Supply Chain Solution for the Food and Beverage industry include:
Food safety testing
Responsible Sourcing
Food Safety Modernization Act (FSMA)

Training
Advisory Services

Global Food Safety Initiatives

Safe Quality Foods (SQF) Certification and Training

Second Party Auditing
Vendor Qualification

Supplier Auditing and Qualification

Retail Level Food Safety Audits and Inspection

Restaurant
Convenience Store
Hotel
Casino
Entertainment Venues

Online Food Safety Manager and Handler Training
Online Alcohol Seller Server Training
Online Allergen Training
Pest Sanitation Inspection
Rapid Swab Testing
HACCP Planning
Brand Auditing
Additional Advisory Services for Project Needs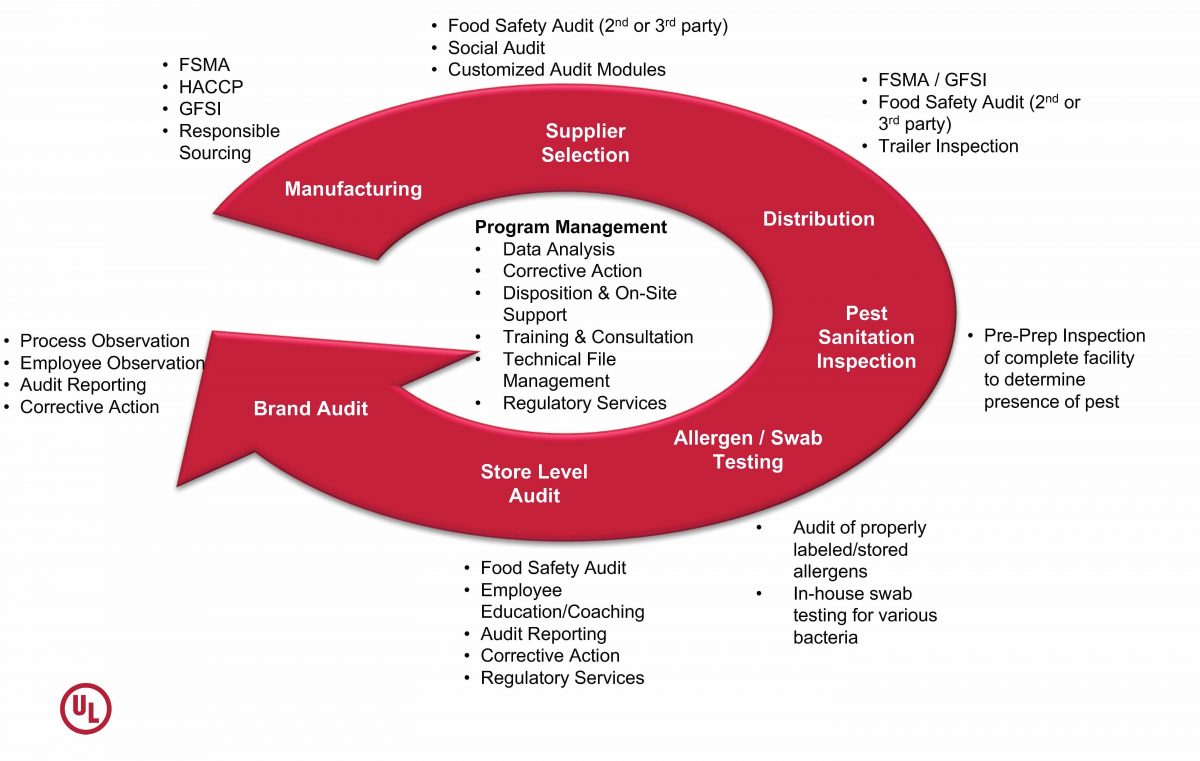 UL's state-of-the-art food testing laboratories utilize standard test methods to accurately determine the presence of pathogens in food and beverages. Microbiological batch testing detects aerobic plate counts, yeast and mold. Our food forensics services can check for the presence and causes of alleged problems.
To find your nearest food safety testing lab, please contact us at one of our global locations.
Additionally, we provide:
Regulatory label reviews
Food contact materials testing
Consumer studies and sensory testing
Shelf life testing
Stability testing
Nutrition analysis
Food process validation
Batch chemical testing
GMO testing
FDA compliance testing
DNA testing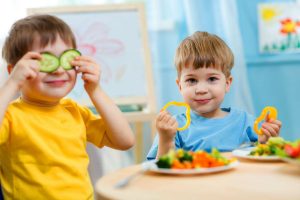 UL also supports manufacturers in their drive to protect public health and comply with rigorous regional regulations and standards to review the safety and quality of food contact materials. UL provides testing for a wide variety of food contact materials including:
Preparation surfaces – cutting boards, tables, stations
Containers – cups, mugs, boxes
Kitchenware – non-stick pots, chopping boards
Utensils – bowls, spoons, forks, knives
Packaging – bags, laminates, films, foils
Contact appliances – toasters, roasters, kettles