A parent's top priority when buying something for their child is safety. Assure parents and ensure your product's safety by testing your juvenile products with the company that stands for trust. UL brings clarity to a complex and demanding regulatory landscape. Our industry-recognized juvenile product experts work with brands and manufacturers to help them adhere to today's compliance demands and anticipate the impact of evolving regulations.
Our trusted reputation empowers businesses and brings increased confidence to parents purchasing decisions.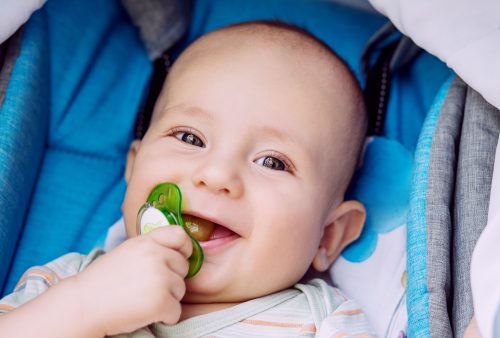 What UL can offer
We strive to facilitate the safest environment possible for children by enhancing the design, safety, and quality of toys and children's products, through:
Global regulatory testing
Design evaluations and safety assessments
Chemical management
Human factors evaluations
Compliance management system evaluations
Marketing Claim Verification
Toxicological risk assessments
Restricted substance evaluations
Report analytics
Our industry-recognized juvenile-products experts work with brands and manufacturers to help them navigate market risk and complexity. They help to advance the responsible development, production, marketing, and use of safe products globally.

Our global team of experts can develop comprehensive quality assurance programs to help ensure compliance with regulatory requirements and brand specifications.

No matter where in the world you source or sell, we can help mitigate supply chain risk and launch products that delight both children and parents.

Our comprehensive suite of services includes baby product testing to global standards (e.g., EN, ASTM, SOR, GB, ISO), inspections and responsible sourcing solutions that help you to reduce your product and supplier risk.

We are accredited by several accreditation boards, and associations, as well as UL's global labs, are registered with the Consumer Product Safety Commission (CPSC) as accredited laboratories for CPSIA third-party testing.

UL is staffed with global regulatory and research teams that can keep you up-to-date to assure your ongoing adherence to compliance requirements.
Our expertise in juvenile products
UL Verification Mark helps set your products apart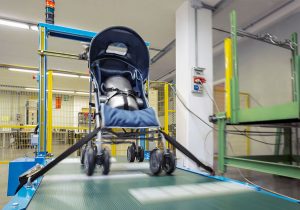 Customers around the globe demand more transparency from the brands they choose. With scientific rigor, we evaluate the validity of specific advertising or promotional statements.
The UL Verification Mark helps set your product apart in the marketplace and increase credibility to your product claims.
Communicate truth and transparency on your product labels through our marketing claim Verification program to give your customers greater peace of mind.
Learn more about UL Verification Mark or contact us for more information.