UL is trusted by brand owners and retailers as a safety and quality partner. Our testing, inspection, auditing, training, and advisory services help manufacturers and suppliers meet rigorous regulatory demands, secure supply chains, and speed products to market.
UL's services help you meet regulatory requirements while quickly responding to market demands.
We offer a wide range of services designed to address industry challenges:
Brand Protection – UL helps reduce the risks, costs, and damages associated with doing business in today's global market. Our services include Supply Chain Security Audits, Customs-Trade Partnership Against Terrorism (C‑TPAT) compliance assistance and safeguards against counterfeiting and gray market diversions.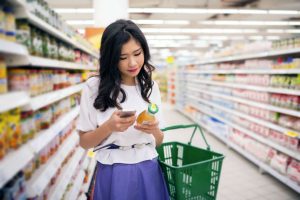 Streamline Complexity – Audit fatigue is minimized through UL's Retail Certification Program (RCP). With one process, you can meet multiple requirements for annual third-party audits and mitigation within the supply chain. RCP is accredited by ACLASS and ANAB as a Good Manufacturing Practices (GMP) program.
Global Market Access – UL offers training, certification, assessment and advisory services to expedite access to your target markets worldwide.
Sustainable Growth – UL brings increased confidence to partnerships with capacity checks, continuous improvement, risk management, and responsible sourcing services. Our global footprint enables us to provide localized services in over 140 countries.
Product Testing – UL helps retailers develop full-cycle programs to drive innovation, quality, and consistency into their products. Offerings include quality assurance checks, inspections, testing, verification, and market access services.
Private Label Services – UL makes it easier to meet consumer expectations with sensory evaluations, physical testing, and consumer preference testing to optimize private label products. Our safety and quality assurance services include factory inspections, social responsibility audits, and product compliance checks to increase transparency, traceability, and confidence.
Comprehensive/Customized Solutions – UL's comprehensive offerings support our customers every step of the way, across the entire value chain. Partner with UL to reduce redundant testing, streamline compliance and quality assurance, and increase trust across the entire value chain.