Thursday, December 19, 2019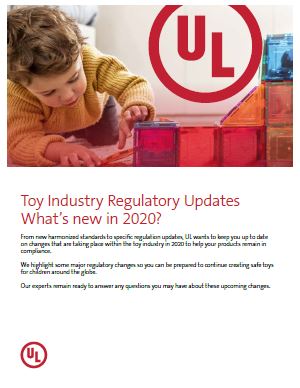 From new harmonized standards to specific regulation updates, UL wants to keep you up to date on changes that are taking place within the toy industry in 2020 to help your products remain in compliance.
We highlight some major regulatory changes so you can be prepared to continue creating safe toys for children around the globe.
Download this digital flyer to learn more.
Provides a brief overview of UL's Services across Industries and Markets.
Share