Thursday, August 17, 2017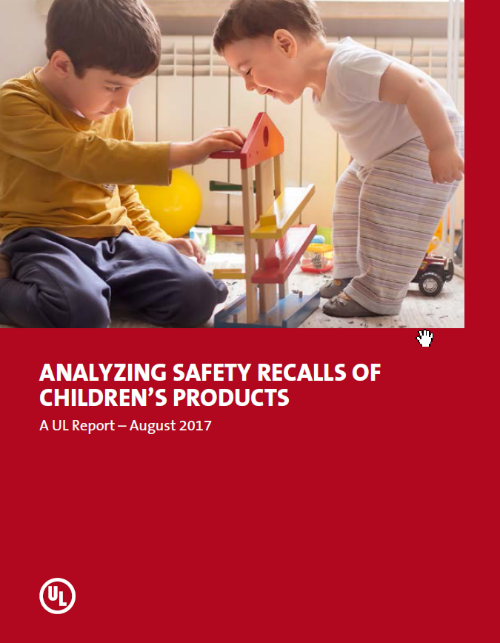 To view this content, please provide your contact information.
Thank you! Here's your document.
Download
Perhaps no other category of products is subject to greater regulatory scrutiny than those intended for use by children and infants. Most jurisdictions around the world require that toys, juvenile articles and other children's products meet rigorous safety requirements intended to help reduce the risk of injury or illness among this highly vulnerable population. This white paper reviews the results of UL's global survey of children's products recalls during the 2016 calendar year due to safety issues. The paper also proposes steps based on survey data that manufacturers, distributors and retailers of children's products can take to improve the overall safety of their products, thereby reducing the incidence of recalls and their associated risk. The white paper concludes with a discussion of UL's overall efforts to improve children's product safety.
Download white papers here and educate yourself about the latest industry developments.
Share