Thursday, March 26, 2015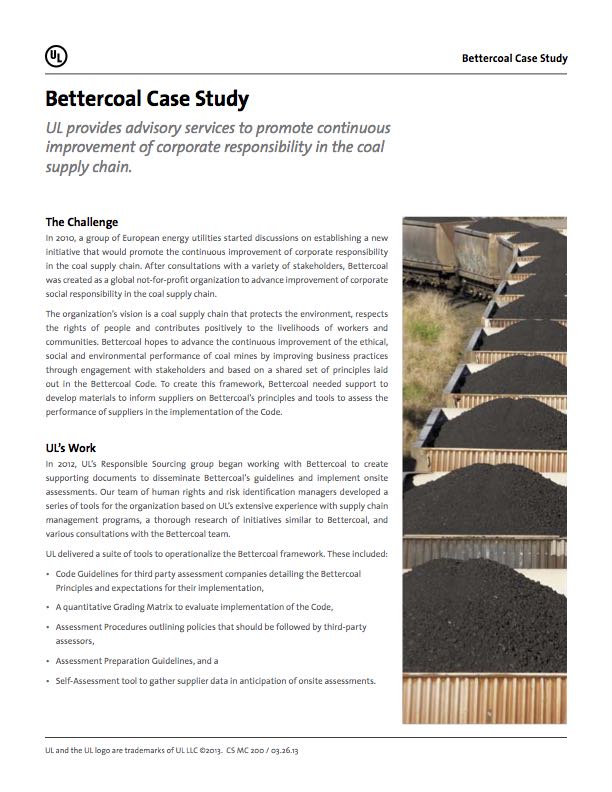 UL's Responsible Sourcing team helps coal mine operations understand and implement the Bettercoal Principles. UL has developed tools that will assist Bettercoal achieve its mission of advancing corporate responsibility in the coal supply chain.
Download the latest case studies here and educate yourself on the latest industry developments.
Share