Wednesday, July 16, 2014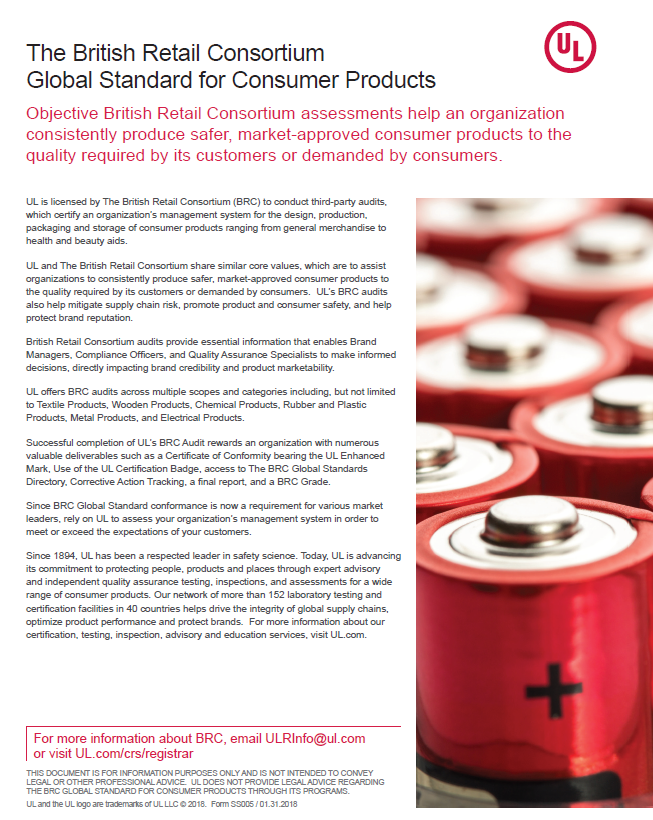 To view this content, please provide your contact information.
Thank you! Here's your document.
Download
UL offers BRC audits across multiple scopes and categories including, but not limited to Textile Products, Wooden Products, Chemical Products, Rubber and Plastic Products, Metal Products, and Electrical Products.
Download white papers here and educate yourself about the latest industry developments.
Share