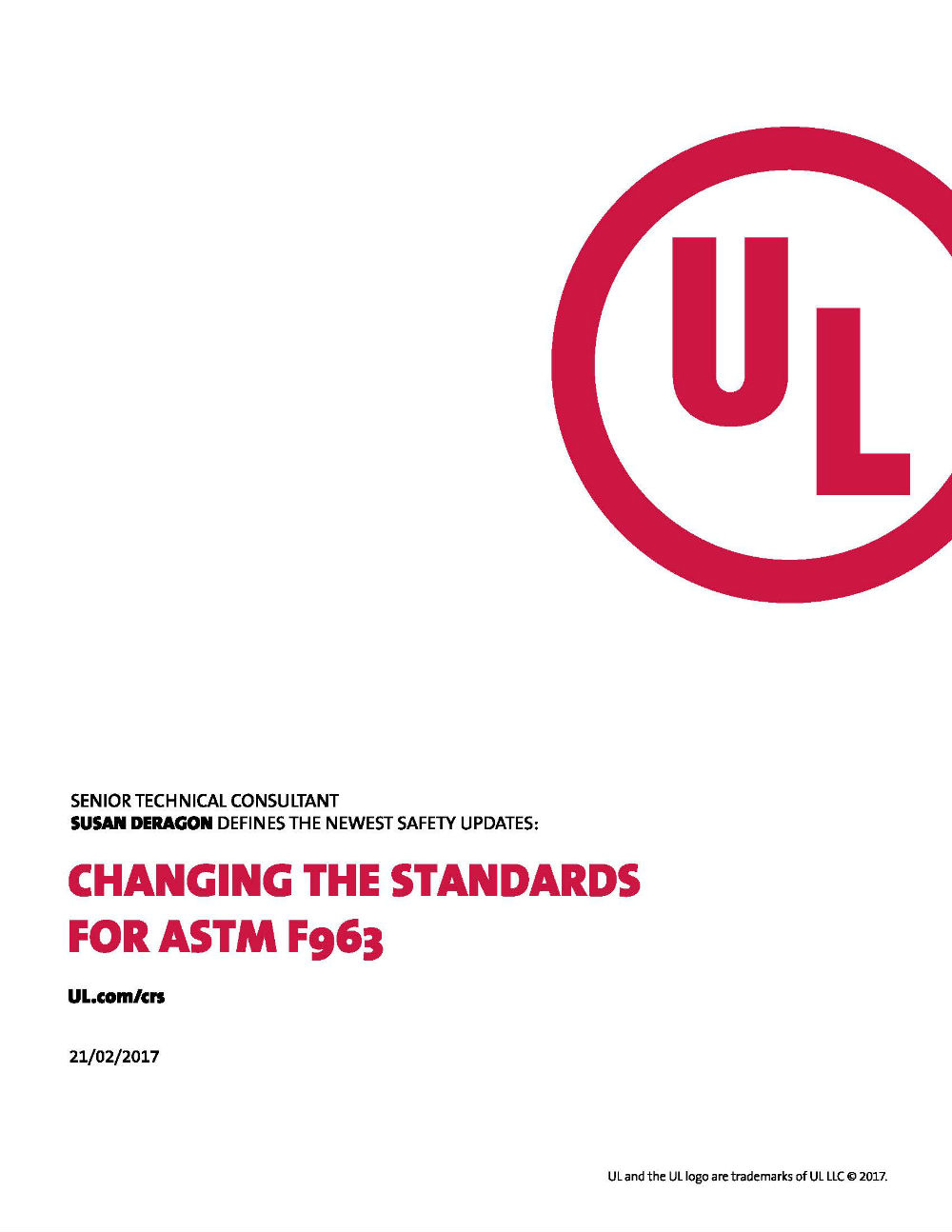 To view this content, please provide your contact information.
Thank you! Here's your document.
Download
On October 20, 2016, an update to the standard, ASTM F963-16, was published. This version incorporates significant changes which include new requirements for certain type of toys, modifications to other requirements, and clarifications to help companies properly interpret requirements. This whitepaper provides a summary of some of the more significant changes included in ASTM F963-16.
Download white papers here and educate yourself about the latest industry developments.
Share