Monday, August 24, 2015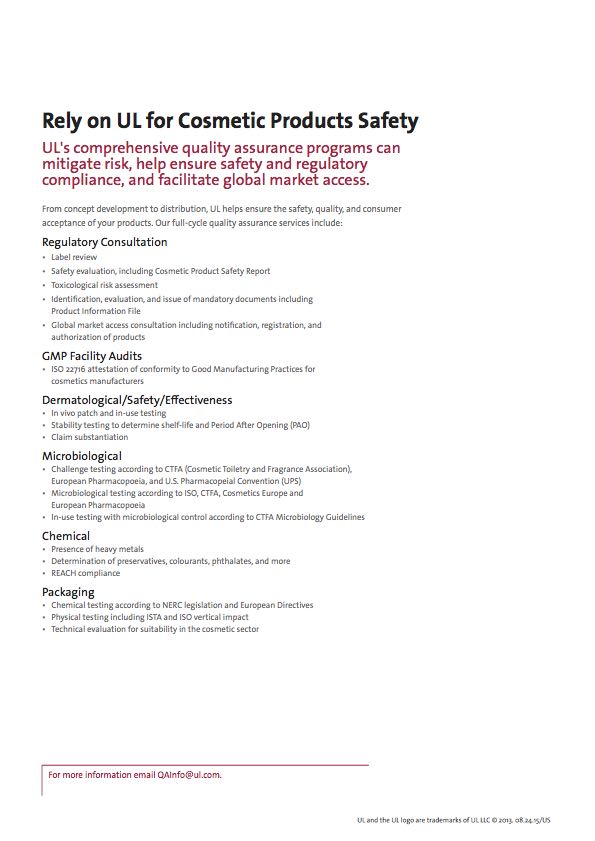 To view this content, please provide your contact information.
Thank you! Here's your document.
Download
UL's comprehensive quality assurance programs for cosmetic products will help mitigate risk, improve safety and regulatory compliance, including ISO 22716, and facilitate global market access.
Provides a brief overview of UL's Services across Industries and Markets.
Share