Thursday, May 28, 2015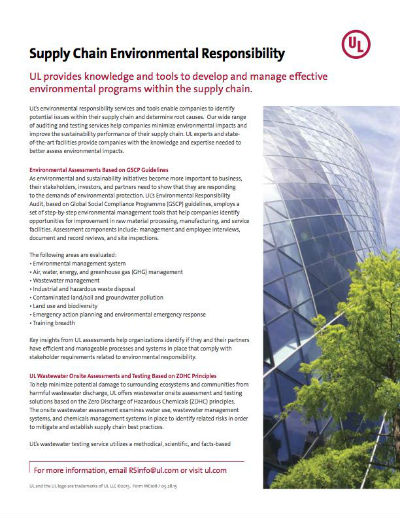 To view this content, please provide your contact information.
Thank you! Here's your document.
Download
UL's environmental responsibility services helps companies identify issues in their supply chain by conducting environmental assessments and Environmental Responsibility Audits based on Global Social Compliance Programme (GSCP) guidelines.
Provides a brief overview of UL's Services across Industries and Markets.
Share