Monday, January 11, 2016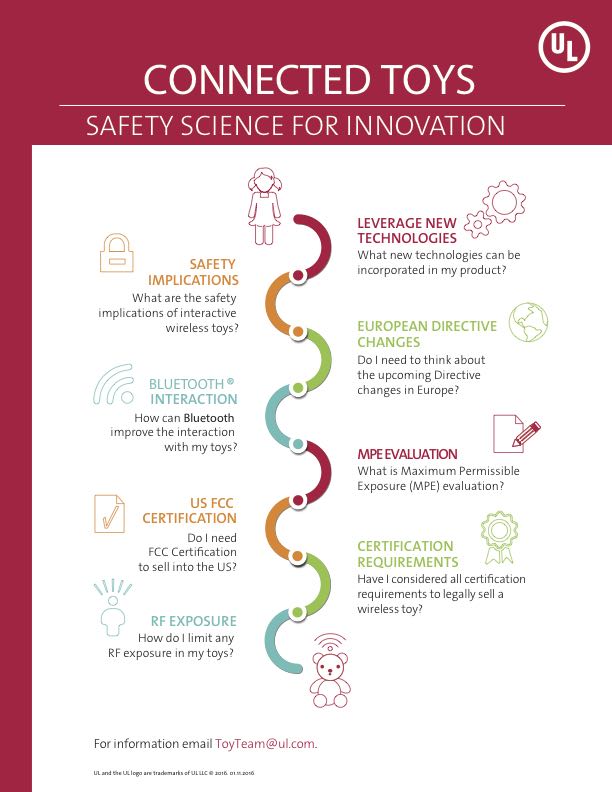 To view this content, please provide your contact information.
Thank you! Here's your document.
Download
UL, a global leader in safety science has comprehensive toy and wireless technology expertise to assist manufacturers in identifying and understanding the measures needed to protect children when using connected E‑Toys or wireless toys, within a regulatory landscape that has not been fully defined. UL connected toy testing services include EMC, radio, OTA and SAR testing.
Provides a brief overview of UL's Services across Industries and Markets.
Share