Wednesday, December 19, 2018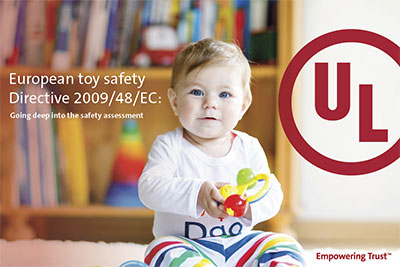 To view this content, please provide your contact information.
Thank you! Here's your document.
Download
According to the European toy safety Directive 2009/48/EC, before placing a product on the market, toy manufacturers shall carry out an analysis of the chemical, physical, mechanical, electrical, flammability, hygiene and radioactivity hazards that the toy may present, as well as an assessment of the potential exposure to such hazards.
Have you ever thought about how safety assessments can help you reduce and optimize testing, and how much it can be useful in assessing compliance with International requirements?
Learn more about the main risks highlighted by UL experts during a toy safety assessment. Download our brochure and CONTACT US
Provides a brief overview of UL's Services across Industries and Markets.
Share