Friday, April 11, 2014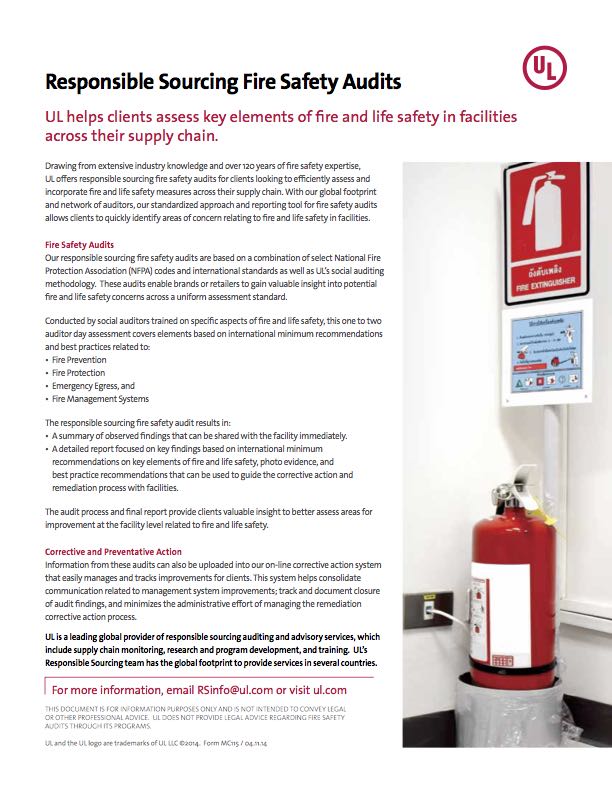 To view this content, please provide your contact information.
Thank you! Here's your document.
Download
UL's Responsible Sourcing Fire Safety Audits help companies efficiently assess and
incorporate fire and life safety measures across their supply chain.
Provides a brief overview of UL's Services across Industries and Markets.
Share