Tuesday, February 9, 2016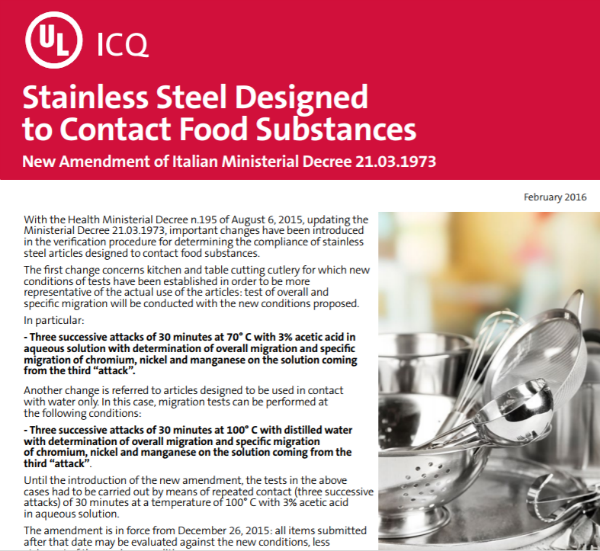 Important changes have been introduced in the Italian Ministerial Decree 21.03.1973 verification procedure for determining the compliance of stainless steel articles designed to contact food substances.
The CRS Newsletter is a monthly publication from UL's Consumer and Retail Services team.  It focuses on the latest initiatives, insights and information from UL's collaboration with key manufacturers and retailers across the industries.
Share