Friday, January 1, 2016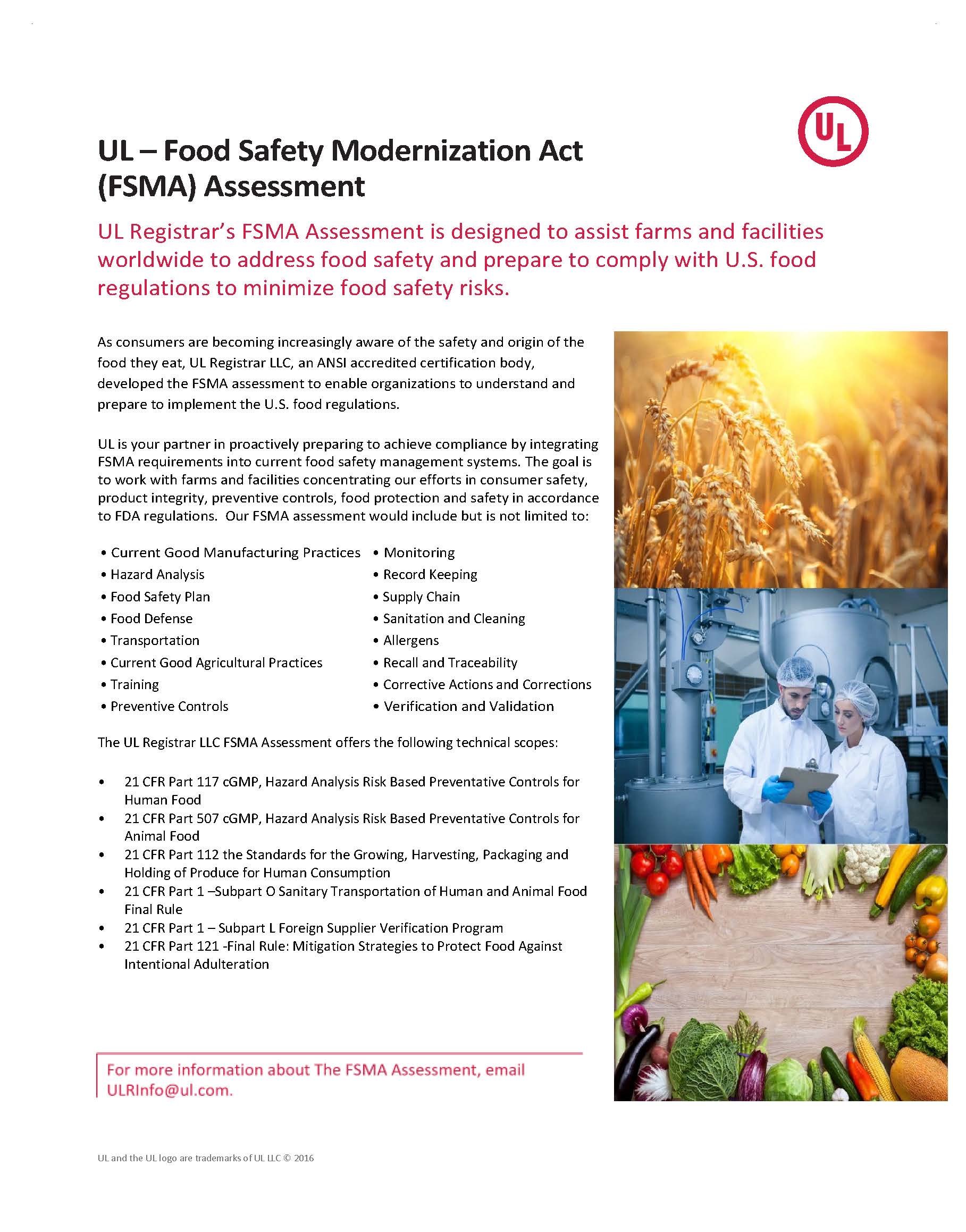 To view this content, please provide your contact information.
Thank you! Here's your document.
Download
UL is your partner in proactively preparing to achieve compliance by integrating FSMA requirements into current food safety management systems through a Gap Assessment.
Download white papers here and educate yourself about the latest industry developments.
Share