Wednesday, July 1, 2015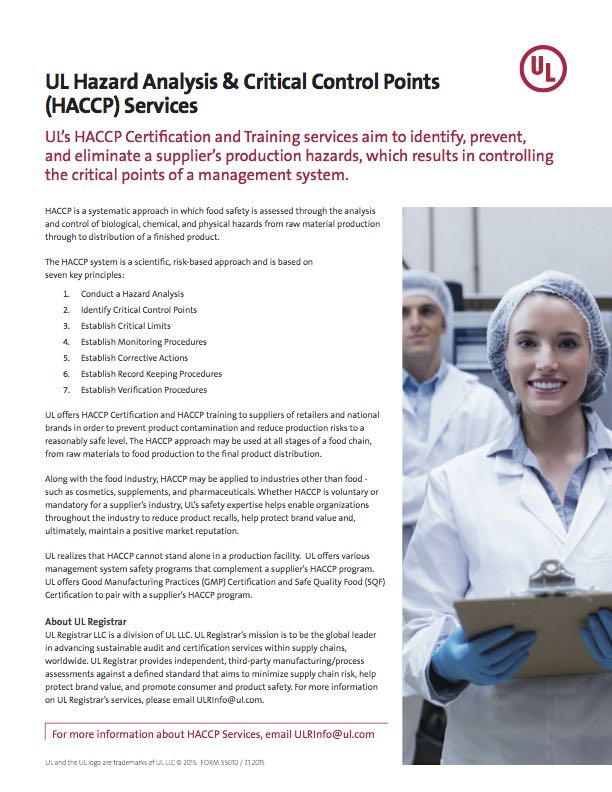 To view this content, please provide your contact information.
Thank you! Here's your document.
Download
UL's HACCP Certification and Training services aim to identify, prevent, and eliminate a supplier's production hazards, which results in controlling the critical points of a management system.
Download white papers here and educate yourself about the latest industry developments.
Share