Sunday, February 1, 2015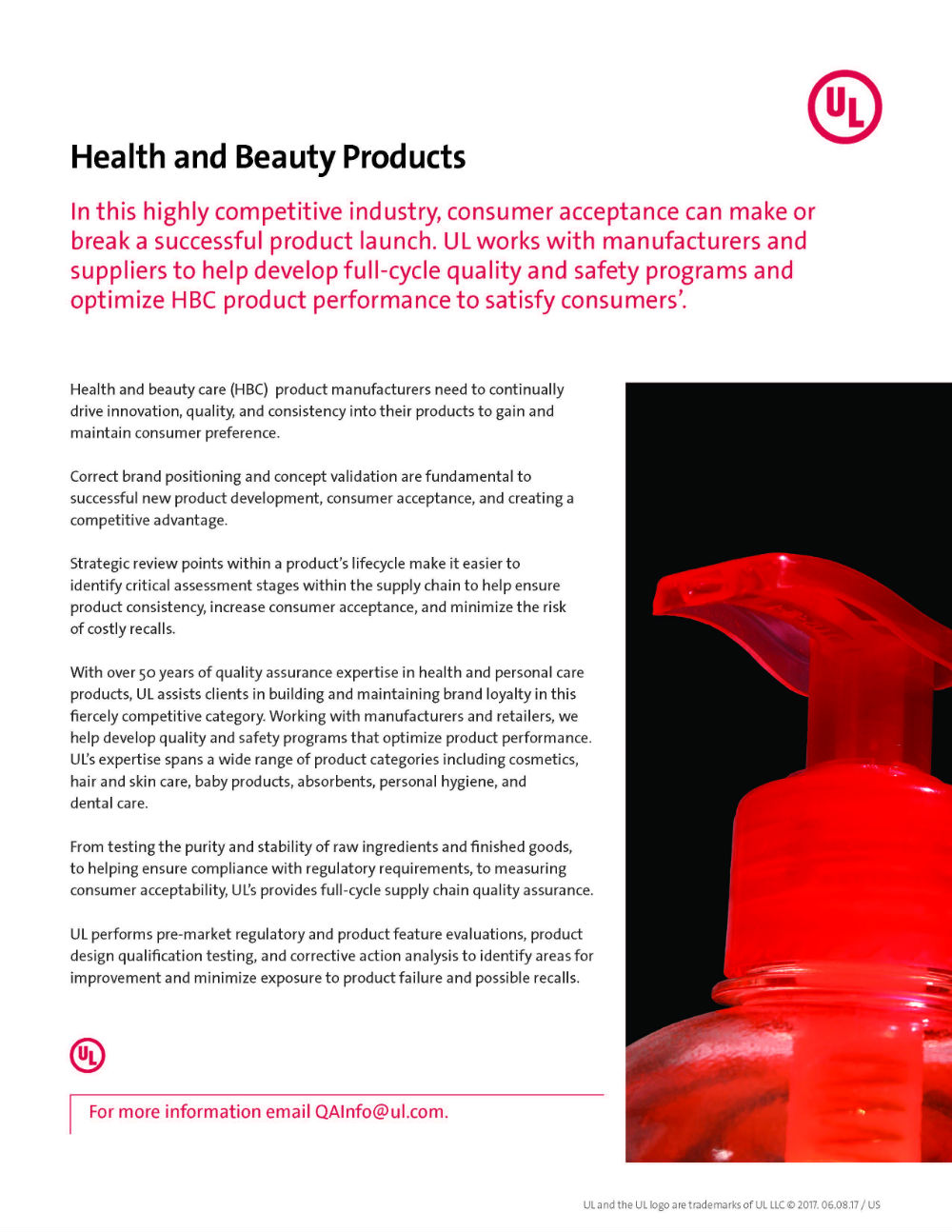 To view this content, please provide your contact information.
Thank you! Here's your document.
Download
With over 50 years of quality assurance expertise in health and personal care products, UL assists clients in building and maintaining brand loyalty in the highly competitive health and beauty product industry.
Provides a brief overview of UL's Services across Industries and Markets.
Share