Tuesday, July 18, 2017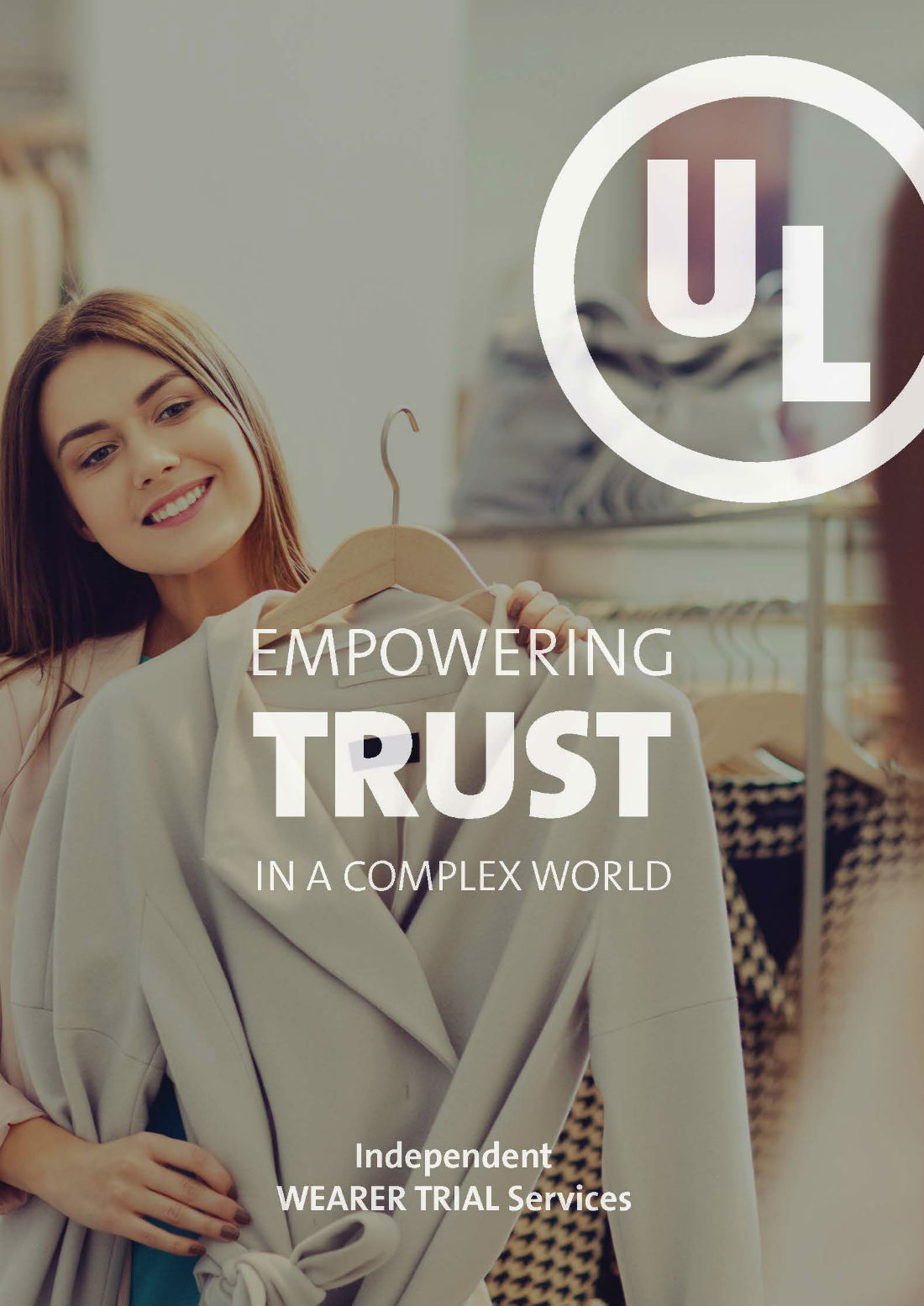 To view this content, please provide your contact information.
Thank you! Here's your document.
Download
Gain valuable consumer feedback about your clothing and apparel before it reaches stores by using UL Independent Wearer Trial Services. Real consumers provide valuable input about clothing performance, feel, wearability and durability. Increase consumer satisfaction with a thorough pre-launch evaluation program.
Provides a brief overview of UL's Services across Industries and Markets.
Share