Friday, July 18, 2014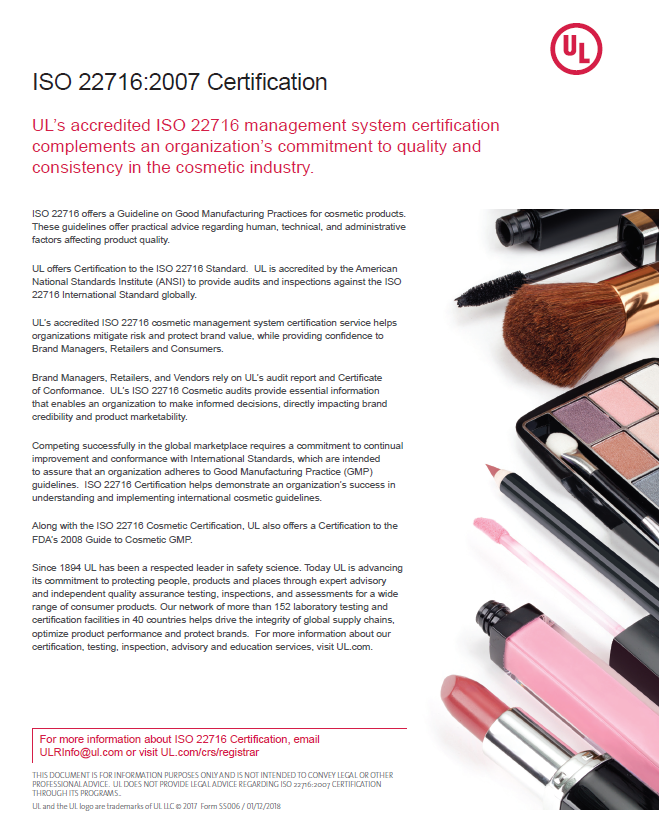 To view this content, please provide your contact information.
Thank you! Here's your document.
Download
UL's accredited ISO 22716 certification audits and FDA guide to cosmetic GMP certification complements an organization's commitment to quality and consistency in the cosmetic industry.
Download white papers here and educate yourself about the latest industry developments.
Share