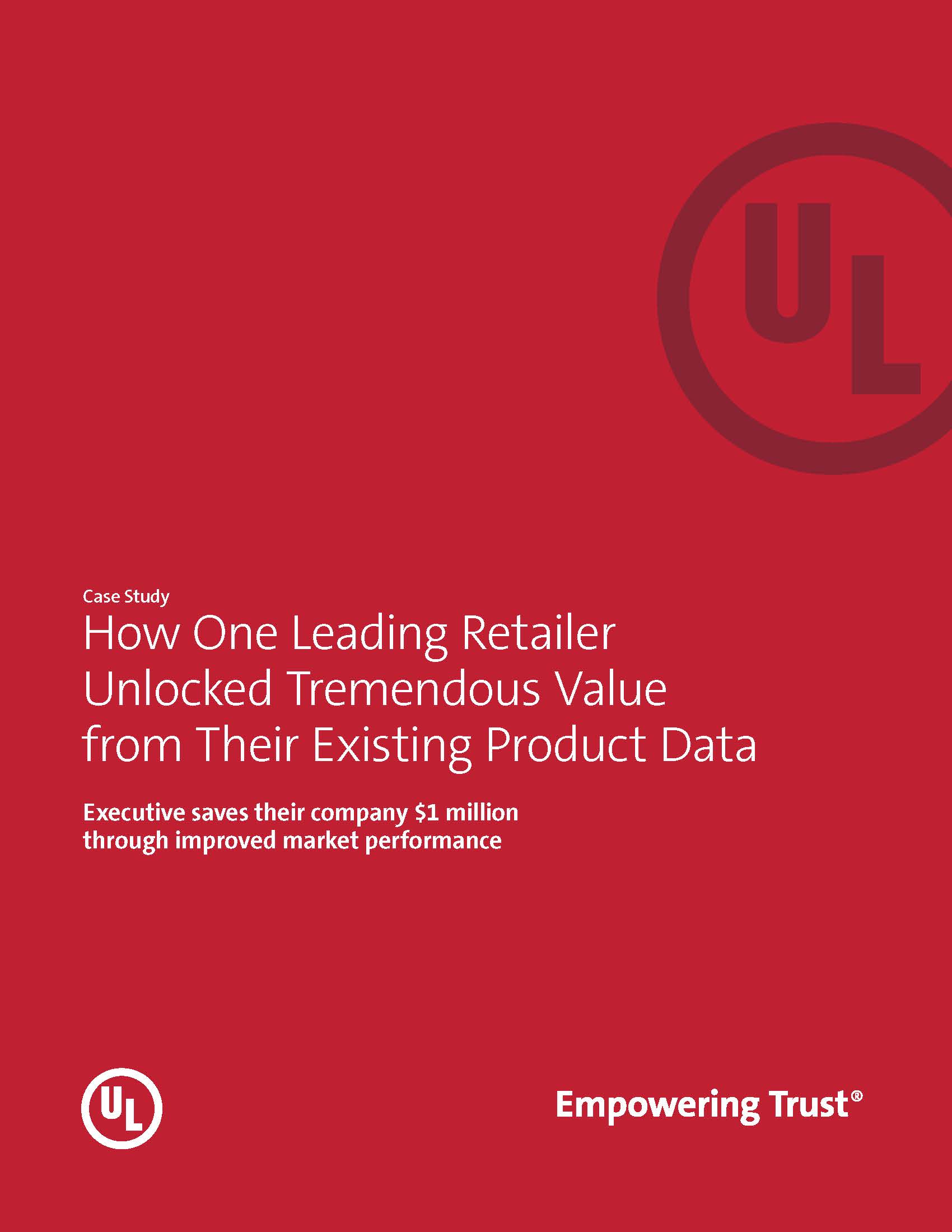 To view this content, please provide your contact information.
Thank you! Here's your document.
Download
With data volumes continuing to grow and in spite of their many applications, platforms and spreadsheets, retailers and manufacturers struggle to exploit market data to their greatest benefit. They need a solution that can quickly collate and triage market data, and provide actionable insights to effectively manage their products and suppliers performance to improve their bottom line and protect their brand. UL's Market Performance solution can help intelligently connect key data across entire ecosystems.
Download the latest case studies here and educate yourself on the latest industry developments.
Share