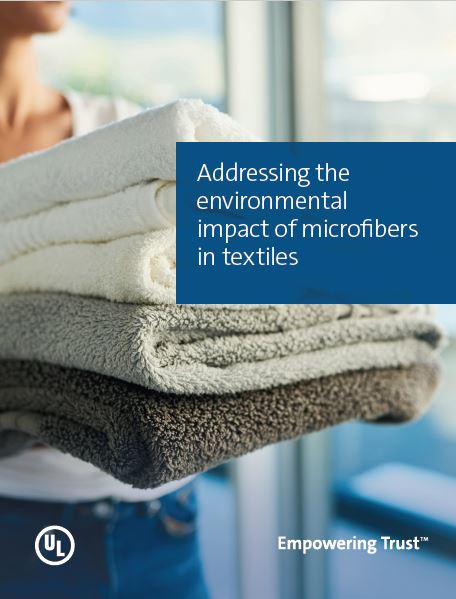 To view this content, please provide your contact information.
Thank you! Here's your document.
Download
In this UL white paper, we'll discuss the use of microfibers in textiles and the growing concern regarding their environmental impact. Learn how the U.S. intends to regulate efforts currently underway to address the microfiber issue, as well as scientifically-based test methods under development that can be used to assess the extent of microfiber shedding in textile samples. Lastly, we'll discuss how UL is working with manufacturers to evaluate the textiles used in their apparel and footwear products, and enabling them to provide consumers with objective information critical to the environmental assessment of those products.
Download white papers here and educate yourself about the latest industry developments.
Share