Monday, August 24, 2015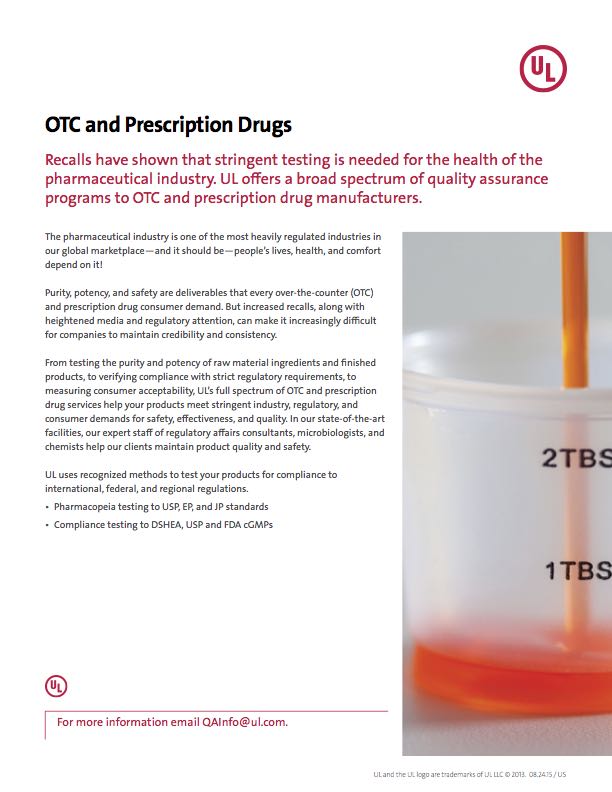 To view this content, please provide your contact information.
Thank you! Here's your document.
Download
Recalls have shown that stringent testing is needed for the health of the pharmaceutical industry. UL offers a broad spectrum of pharmaceutical quality assurance programs to OTC and prescription drug manufacturers.
Provides a brief overview of UL's Services across Industries and Markets.
Share