Thursday, February 26, 2015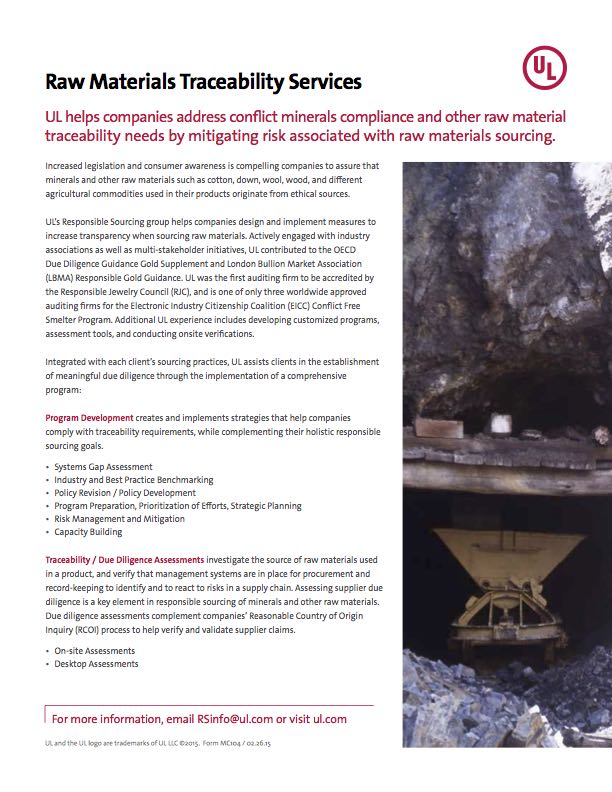 To view this content, please provide your contact information.
Thank you! Here's your document.
Download
UL's Responsible Sourcing group helps companies with conflict minerals compliance and with the design and implementation of raw materials traceability programs to increase transparency when sourcing raw materials.
Provides a brief overview of UL's Services across Industries and Markets.
Share