Wednesday, April 29, 2015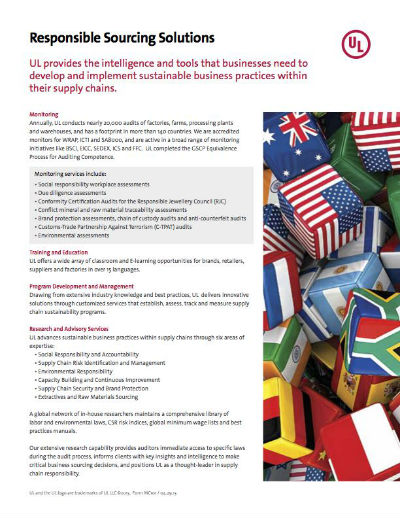 To view this content, please provide your contact information.
Thank you! Here's your document.
Download
UL helps businesses develop and implement sustainable business practices within their supply chains by providing responsible sourcing auditing and advisory services which include supply chain monitoring, research, program development, and training services.
Provides a brief overview of UL's Services across Industries and Markets.
Share