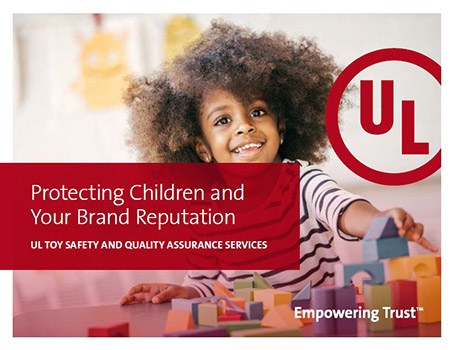 To view this content, please provide your contact information.
Thank you! Here's your document.
Download
Download UL's Toy Safety and Quality Assurance eBook to learn all about the unique services UL offers for the Toy Industry to help protect children and your brand's reputation.
Provides a brief overview of UL's Services across Industries and Markets.
Share