Monday, January 11, 2016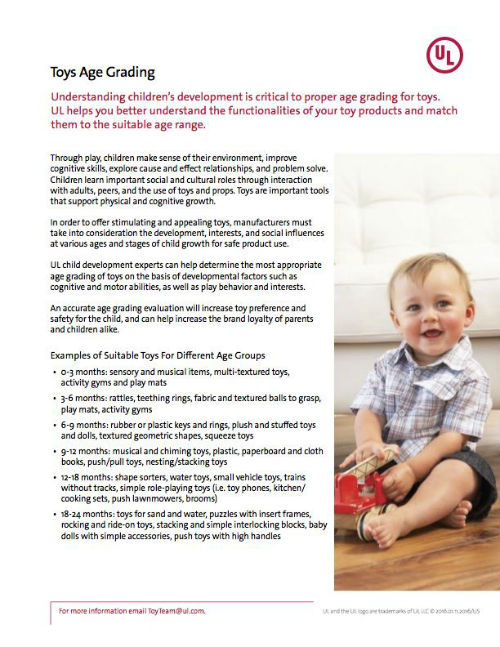 To view this content, please provide your contact information.
Thank you! Here's your document.
Download
Understanding children's development is critical to proper age grading for toys. UL will help you better understand the functionalities of your toy products and provide them a proper age recommendation.
Provides a brief overview of UL's Services across Industries and Markets.
Share