Wednesday, June 21, 2017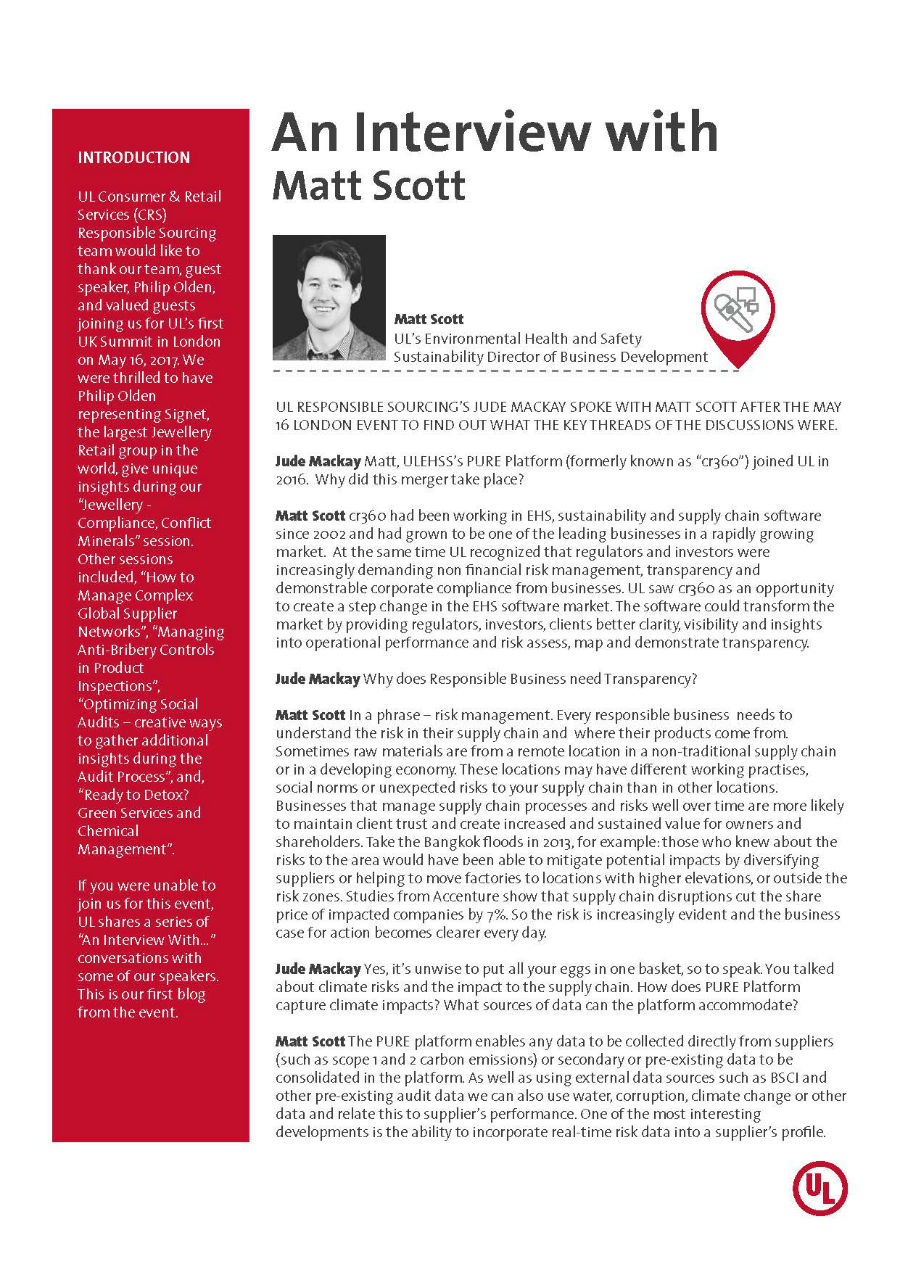 UL Consumer and Retail Services' (CRS) Responsible Sourcing team would like to thank speakers and guests for joining us for UL's first Responsible Sourcing Summit in London on May 16, 2017. If you were unable to join us for this event, UL offers a series of "An Interview With…" conversations with some of our speakers. Read about supply chain risk and EHS software in this UL Responsible Sourcing Interview with Matt Scott of ULEHSS.
Read about responsible sourcing for the jewelry industry in our interview with Philip Olden, Independent Consultant with Signet Jewelers.
Read about social audits in our interview with Jude Mackay of UL Responsible Sourcing.
UL experts provide regular contribution to blogs of interest to the Consumer and Retail Services community.  Join the discussion and learn from your peers.
Share