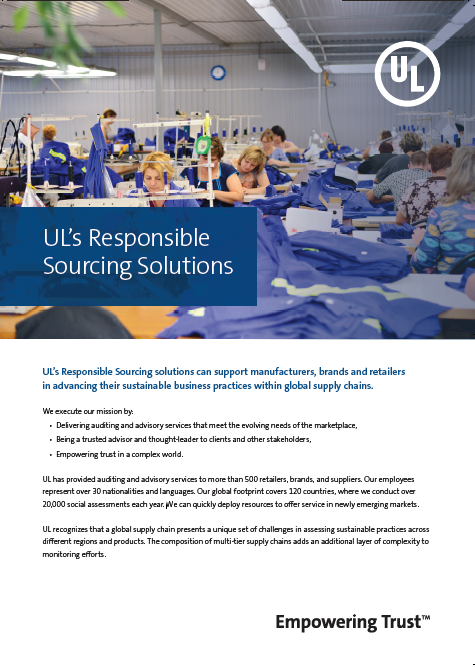 To view this content, please provide your contact information.
Thank you! Here's your document.
Download
UL's Responsible Sourcing solutions can support manufacturers, brands and retailers in advancing their sustainable business practices within global supply chains.
Our global footprint covers 120 countries, where we conduct over 20,000 social assessments each year.
Download our brochure to learn more about our responsible sourcing services and audit programs.
For further information feel free to contact us at RSinfo@​ul.​com
Provides a brief overview of UL's Services across Industries and Markets.
Share