While China will remain the undisputed global leader of manufacturing for the foreseeable future, some shifts are occurring in the Asian Market. China has a growing interest in upmarket opportunities and is strongly positioned to leverage its established low-cost manufacturing capabilities and infrastructure. Asia Pacific nations such as Malaysia, India, Thailand, Indonesia, and Vietnam are seeing expansion in their low-end production economy thanks to an increasingly skilled workforce, growing productivity and low manufacturing costs. Some Asia Pacific nations, notably Vietnam, are also positioning themselves to capture high-value opportunities in markets such as electronics.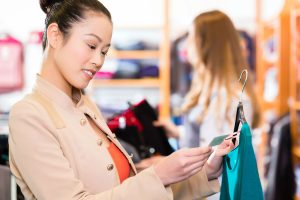 Supply chains continue to expand across borders in Asia Pacific, creating a significant manufacturing advantage for the region as well as the increased complexities of a dispersed supply chain. UL is a trusted partner in Asia for brands to mitigate risk and ensure traceability, protect their brands with responsible sourcing practices, and engage pre-shipping quality inspections to have peace of mind regarding the quality of merchandise being shipped to the US and Europe from factories in Asia. UL is an official Contributor of the ZDHC program and supports the initiative's vision of widespread implementation of sustainable chemistry and best practices to protect consumers, workers and the environment. UL partners with clients to help with every aspect of sustainability and supply chain management.
Key Industries for China include:
Toys and juvenile products
Textiles, apparel & footwear
Apparel & footwear
Premiums
General Merchandise
Restricted Substances
Furniture
Cosmetics
Sunglasses
Jewelry
Food & Nutrition
Food Containers
E‑commerce
In India, the key industries are
Textiles and Apparel
Leather products
A growing toy manufacturing market
Bangladesh's key industries are
Textiles
Apparel
A growing leather goods market
Key Industries for Vietnam are
Electronics
Apparel
Footwear
Market Challenges
Challenges in Asia include:
Growing interest in social responsibility and sustainability issues, resulting in changing regulations.
Wastewater concerns that need to be managed by businesses, particularly in the textiles and leather goods manufacturing spaces.
Widely varying business cultures, organizational models, and expectations. A common misconception of the Asian market is that it is a homogeneous, unified market.
Keys to Success
Audit and inspection services for quality control assurance, risk management, and brand value protection.
Sustainability checks; to assist in compliance with initiatives such as the Zero Discharge of Hazardous Chemicals (ZDHC) Program, aimed at removing hazardous chemicals in the global textile and footwear value chain.
Responsible sourcing services to demonstrate accountability and protect brand reputation.
Knowledge of the global marketplace and local expertise and presence are crucial for success in the region.