UL's advisory
The Middle East and African Retail and Consumer Services Market provides manufacturers, suppliers and retailers with opportunities to leverage success and create new revenue streams. In particular, Africa is an important supplier of textiles, apparel and footwear, as well as a manufacturing center.
For manufacturers and suppliers, managing quality assurance and traceable transparency across the value chain, is a key issue for goods that are intended to enter the global market.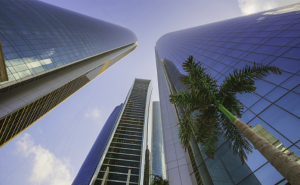 Market Challenges
A diverse set of often-evolving regulations in effect across the region can add complexity to doing business in the Middle East and Africa. UL has significant expertise in regulatory compliance, along with local knowledge and presence, in the Middle East and African markets, and will make navigating these complex regions easier and more cost effective.
Keys to Success
UL supports retailers and manufacturers in their drive to meet regulatory demands and conduct business successfully in the Middle East and African market. Our global footprint and local presence in key locations enable us to offer responsible sourcing solutions, along with product testing, quality assurance checks, regulatory compliance checks, brand protection programs and much more. UL also provides market access services to accelerate the product development cycle and launch safe, compliant products into the market and on time.