North America continues to be a vital market for manufacturers and retailers. More than just a testing laboratory, UL partner with you throughout the supply chain and provide customized quality assurance solutions. Quality inspections provide a vital check on product quality from top of production through loading, and help eliminate uncertainties associated with global sourcing. Our global network of laboratories helps ensure regulatory compliance and optimize product performance.
We help clients build safe, reliable supply chains and deliver confidence in the global consumer marketplace.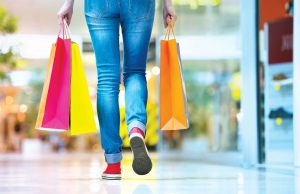 Industry Challenges
Manufacturers of consumer goods including cosmetics, food, furniture, textiles and footwear, must comply with federal – and in some cases, state – regulatory requirements addressing safety, materials, sourcing, sustainability, and packaging.
Applicable regulations include:
The Consumer Product Safety Improvement Act (CPSIA) Third-Party Testing Requirements
California Proposition 65
The U.S. Food and Drug Administration (FDA) Food Codes
Safe Food for Canadians Act (SFCA) Requirements
Current Good Manufacturing Practices (CGMP) Regulations
Keys To Success
Remaining competitive in this market requires verifying and effectively communicating the validity of marketing claims to increasingly discerning consumers. Being able to demonstrate quality, corporate responsibility and sustainability are vital issues.
UL offers a comprehensive portfolio of services and certifications to address the needs of the retail and consumer industry in the North American market. Our offerings include:
Product Lifecycle Services
Consumer Product Specification Development
Technically Advanced Quality Assurance
New Item Evaluation
Food Contact Material Testing
Sensory Food Testing
Forensic Food Testing
Store Brand Quality Assurance
and a full scope of testing capabilities to help ensure that brands, manufacturers, suppliers and retailers meet the expectations of the North American regulatory bodies and consumers.