On Sept. 3, 2020, the European Commission published Regulation (EU) 2020⁄1245 amending Regulation (EU) 10/2011 on plastic materials and articles intended to come into contact with food (consolidated version to August 2019 for reference).
The new amendment provides important changes to Annexes I, II, IV and V, and it will enter into force on September 23, 2020 – the twentieth day after its publication in the Official Journal of the EU (OJEU).
Food contact plastics complying with the Food Contact Plastics Regulation before Sept. 23, 2020, and which were placed on the market before March 23, 2021, may continue to be placed on the market until Sept. 23, 2022 and remain on the market until stocks are exhausted.
Highlights of the new amendment are summarized in Table 1.
Table 1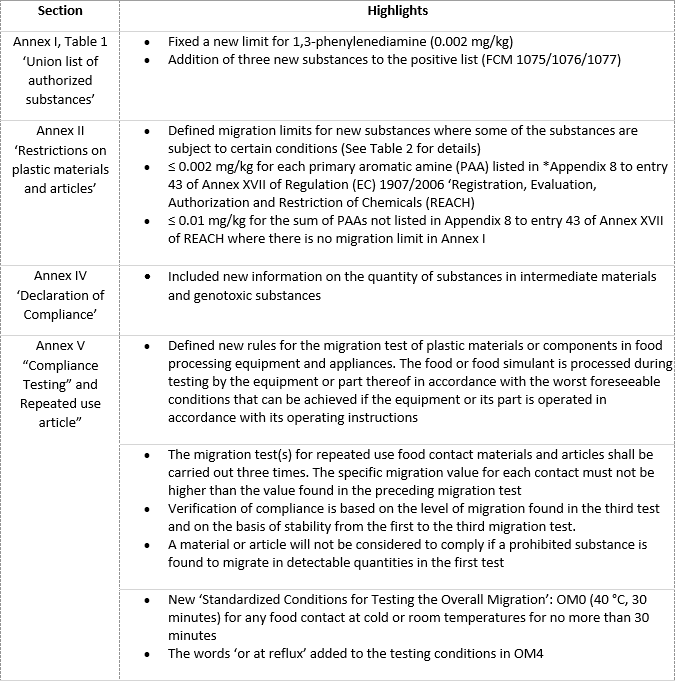 * Appendix 8 to entry 43 of Annex XVII of Regulation (EC) 1907⁄2006 'Registration, Evaluation, Authorization and Restriction of Chemicals (REACH)
Table 2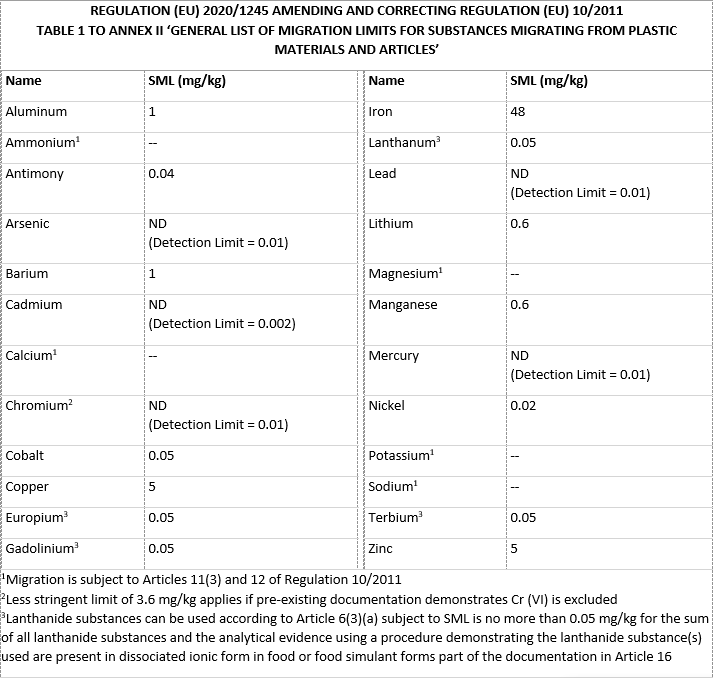 For more information on global compliance in food contact materials, check out our free webinar series or contact us today. Our experts are ready to help!
Share