UL has long been a leader in helping to bring safer consumer products to market. Through his recent appointment to the Board of Directors for the International Consumer Product Health and Safety Organization (ICPHSO), UL Digital Innovations Manager Brian Grochal is looking to further that mission.
ICPHSO, a world-renowned consumer product safety organization, counts among its members some of the largest global brands and retailers. It shares UL's goal of improving consumer product safety and assuring products are manufactured to brand standards. Grochal, who spent much of his earlier career working with small-to-medium sized manufacturers, is an expert in compliance, quality, and supply chain issues.
"I'm honored that my appointment allows UL to be a better representative for our clients," Grochal said. "We are better positioned to inform ICPHSO about specific issues and influence the safety of the consumer products industry."
Grochal also brings the full support and resources of UL with him to the Board. As buyer habits, the regulatory landscape, and production processes change, the consumer product industry is poised to change. UL's—and Grochal's—experience can help ICHPSO support and lead efforts toward greater product compliance, quality, and performance.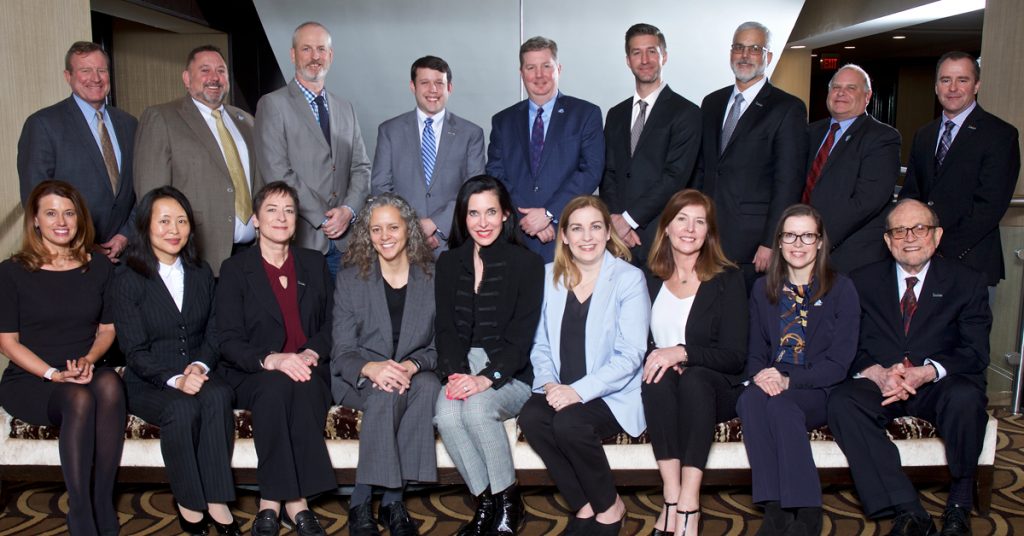 ICPHSO's Board of Directors — Brian Grochal is fourth from the right in the top row.
About Brian Grochal
Brian Grochal is the Digital Innovations Manager at UL, combining his knowledge of big data, machine learning, and other technologies with firsthand compliance and quality experience. He spent the majority of his career managing compliance for medium-sized children's products brands: Maclaren and 4moms. During his time at these companies, he built and executed global compliance strategies, led the expansion of products into more than 50 countries, and directed corrective action projects to improve product quality and performance. Brian currently serves as the chairman for the ASTM children's chairs and stools standard (F2613) and remains heavily involved in the child product safety community. At UL, Brian leads UL's digital transformation in the consumer product space. Specifically, he conceptualizes and develops new digital/data solutions aimed at improving the way that companies manage product compliance and quality.
About ICPHSO
Founded in 1993, the International Consumer Product Health and Safety Organization (ICPHSO — pronounced ICK — FA — SO) is the only organization which attracts a global membership of health and safety professionals which meets annually to exchange ideas, share information, and address health and safety concerns affecting all consumers. ICPHSO members represent the U.S. and global government agencies, manufacturers, importers, retailers, trade associations, certification/testing laboratories, law firms, consultants, academia, health educators, standards writing organizations, media, consumer advocacy groups, and others involved in the consumer product safety community.
Share