With more food establishments than any other metropolitan area in the United States, Los Angeles County helps to set the standard for food safety throughout the country. Because of this, the LA County Food Safety Advisory Council (FSAC) is vital in food safety initiatives. It brings together government regulators, private industry insiders, legal representatives, and third-party experts to explore pressing issues in food safety, like sustainability and industry oversight. If you want to know which direction things are heading, it is crucial to be in the room where it happens.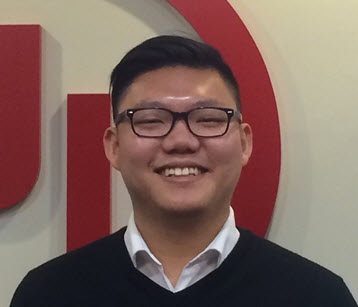 Enter Tony Jung, technical food safety specialist for UL's Agoura Hills, California, office. At the FSAC's September meeting, Jung was selected as the LA County FSAC chairperson for a two-year term for 2020 and 2021. This positions him—and UL—at the center of the food safety universe in Los Angeles, California, and, by extension, the United States.
How did he get there? Through a continual course of hard work and determination. Jung began working at UL in 2015 as an intern while attending Cal State Northridge and stayed on after his graduation. In March, Jung successfully attained the Registered Environmental Health Specialist (REHS) certification. This certification positioned him to contribute to FSAC meetings and, subsequently, put his name forward for nomination.
As chairperson of the council, Jung will preside over the general meetings of the FSAC and the executive board meetings and help set the agenda for both. Historically, most new initiatives are born from these meetings because representatives from LA County use the opportunity to solicit feedback from industry and third-party experts and auditors. This particular FSAC often reaches beyond the narrow definition of food safety. It has been on the ground floor of numerous key movements addressing vital environmental topics such as the use and disposal of plastics, landfill waste, and pollution in wastewater runoff. The FSAC has also looked at how food safety connects with larger societal issues such as obesity, food insecurity, and nutrition.
Because UL works with both private and public organizations, we act as a bridge in consolidating opinions and feedback on new initiatives. In food safety, as goes California, so goes the nation. With Tony Jung at the helm, the LA County FSAC is well-positioned to take on the health, safety, and sustainability challenges at the center of the food safety movement.
Learn more about UL's Everclean Solutions or contact us.
Share