The United Nations Industrial Development Organisation (UNIDO) is cooperating with UL to deliver two training modules by ZDHC Academy under UNIDO "From Cotton Seeds to Clothing" initiative, funded by the Government of Italy, to enhance the sustainability, inclusiveness and value addition of the cotton value chain in Egypt. The training is scheduled to take place on July 18–19, 2018 in Cairo, Egypt.
The training modules include 'Introduction to Chemical Management' and 'Top 10 Chemical Management Issues' aiming to deepen the industry's knowledge about sustainable chemical management, environmental impact and mitigation measures, and wastewater quality. Among the attendees will be industry manufacturers, Egyptian brands and relevant government representatives.
UL is glad to be collaborating with UNIDO to increase awareness on sustainable chemical management in the region.
This is the first time ZDHC training is delivered in Egypt and UL is looking forward to further support local textile companies in developing their businesses.
Contact us to learn more about our chemical management service and our global ZDHC training calendar.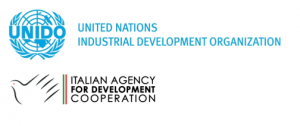 Share