Consumer Product Testing
UL offers a wide array of testing and assessment services including:
Analytical and Chemical Testing
Gain greater control over your chemical sourcing, inventory and processes through our chemical testing labs. UL's offerings range from materials testing and verifying label claims to developing a restricted substance list (RSL) and strengthening supply chain management.
You can rely on UL's proven expertise and experience to understand and satisfy consumer expectations and regulatory demands.
UL's consumer studies testing and research assist you in substantiating your product claims, provide you feedback on packaging and marketing campaigns, generate responses on sensory and performance characteristics, and help you determine the overall perception of your product.
Substantiate product differentiators with independent verification of performance, quality, safety and marketing claims. UL verifies product claims utilizing recognized or internally developed and validated methodologies.
Deliver quality and achieve compliance with vital checks that determine if products and their component parts meet their intended use and expected life cycle specifications. UL conducts tests for mechanical, technological, corrosive, thermal and wear influences. Customized testing can be designed to gauge adherence to client specifications and regional and global standards.
Food and other consumer goods can sometimes come in contact with microorganisms that are harmful to public health. Microbiological testing screens for contamination by bacteria, yeast, mold and other potentially hazardous pathogens across a wide range of products, including food, beverages, beauty and personal care, dietary supplements, children's products and more.
Determine whether bottle, container, and closure meet the regulatory and consumer demands for safety, usability and quality with UL's Package Review services.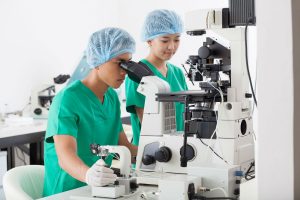 Certify product performance claims with testing that simulates normal product usage. UL offerings include accelerated stress testing, benchmarking, failure analysis, aging and life cycle testing of materials and finished products. Testing is conducted in controlled laboratory settings. UL also offers performance testing under controlled conditions.
Assess compliance and reduce exposure to liability with tests that check product features such as stability, flashpoint, performance, label care instructions, and resilience to everyday wear and tear.
Safety Assessments
Meet regulatory requirements to identify a toy's potential hazards – including mechanical, physical, chemical, electrical, flammability, hygiene, and potential radioactivity – and assess the potential exposure to those risks.
Evaluate consumer response to a product's sensory characteristics, with tests that include expert analysis and consumer feedback on product preferences, attributes, appearance, variability, functionality and messaging.